In my Blog Post "Let's Start Building That Family Tree", I suggested that when you first open your website family tree account you choose a user name that doesn't identify you. Then the very next decision you will be hit with is whether or not your family tree should be Public or Private.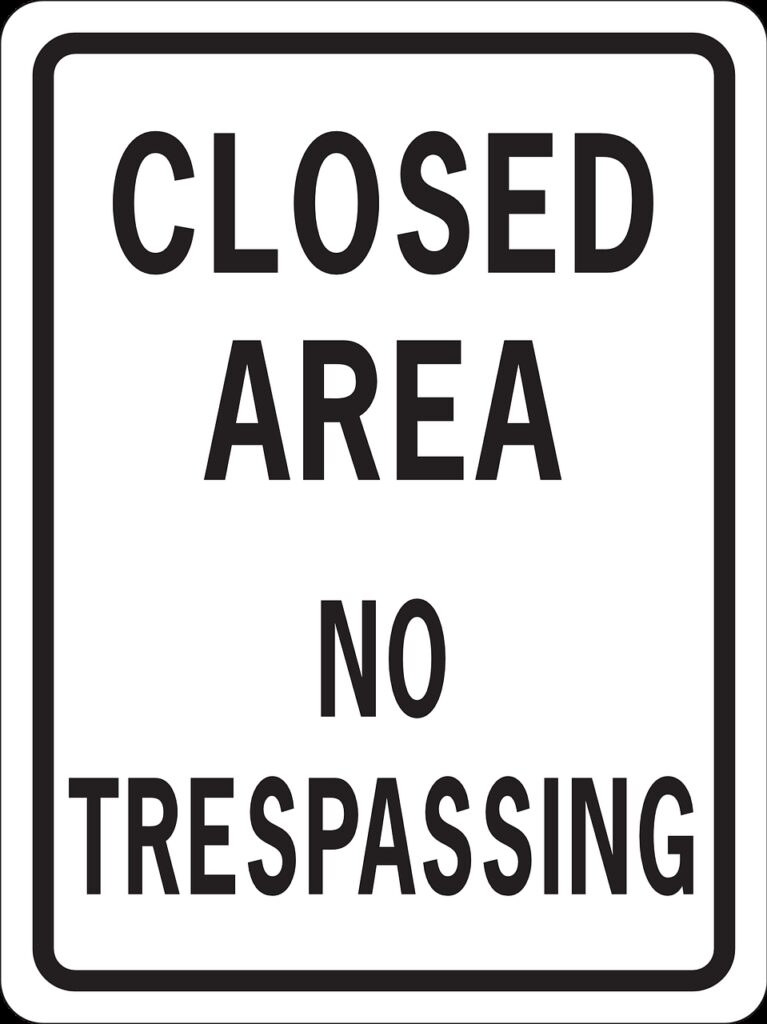 A lot of people are worried about their sensitive family information being visible to millions of other people. That is an excellent point! This decision is quite an important one, so I will walk you through the pros and cons of each. But don't worry, you can choose one when you first sign up and always change your mind later.
What's one of the first security questions you are prompted to answer for financial institutions and other secured sites? "What is your mother's maiden name?" So why in the world would you want to share that name on a public on-line genealogy site? The answer is, for collaboration purposes.
One of the best research tools in your genealogy arsenal is what you can learn from other people's trees. You are pretty much guaranteed that somebody out there already has your ancestor recorded. Maybe second cousin Irene uses Ancestry too, and her tree pops up as a hint. Eureka! If you only know your immediate family, you likely don't even know Irene exists! Well now you just "met" her, and isn't that great?!
A Public Family Tree = Better Collaboration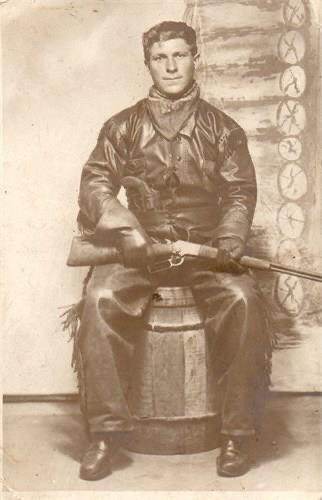 I have my own personal example of this. I knew my mother's father was named Thomas McGuirk. My grandfather had died when my mother was a girl, and I did not know a single thing about him other than he was from Kilkeel, County Down in Northern Ireland. My mother did not have a single photograph of her father, so I never even knew what he looked like! I plunked this limited information into my Ancestry tree, and it popped up with a hint from somebody else's family tree!
Well this "somebody" turned out to be my mother's first cousin Sylvia, and the family actually still lives in Kilkeel. I looked at her Public tree, and saw enough to know I had the right family.
I wrote her immediately. Within 30 minutes(!) she replied, and included several photographs of my grandfather. I can tell you that was a very exciting moment! All my life, I wondered what my grandfather looked like, and here a total stranger across the Atlantic had exactly what I needed! (Why my Irish grandfather is dressed up like a cowboy is something I really wish I knew the answer to.)
If Sylvia's tree wasn't Public, I wouldn't have found her so easily. Yes, if she had her tree set to Private I could still have messaged her, but without seeing her tree first, I probably wouldn't have bothered. And if I had my own tree to set to Private, she might have been inclined to ignore my initial message.
Running into "this is a Private Tree" is a real brick wall and deterrent to a family tree researcher. And to be perfectly candid, it feels a little unfair that the owner of a Private Tree could merrily peruse the information I make Public, but they aren't willing to do the same for me. Humph! I just tell myself that those tree owners are of course entitled to their privacy, but it's too bad for them because they are missing out.
Some Privacy Tricks for a Public Family Tree
So there you have my clear bias… I think there's a huge benefit to making your tree Public. And to put you at ease, there is some built in protection for your identity.
Like I suggested, when setting up your account, you can make up a username, and not use your real name. Good start! Also, when you enter a person into your tree, you indicate whether they are living or dead. If dead, their information is made visible to the public. If living, the names and dates are invisible to other users.
And here's my special tip…. It's okay to be a little sneaky! For instance, my mother and father have both passed away. Normally I would put in their death dates, resulting in people being able to see them on my tree. But I do leave my mom and dad as living, so their identities don't show.
Let's pretend that you are "Pat Fakefellow" in this tree. To illustrate my point I have shown Pat's name for you, but in fact viewers won't see it, because Pat's alive. Pat's parents Adam and Eve are deceased, and the top photo is how their information would show in a Public Tree. In the second version, I have brought Adam and Eve back to life by deleting their year of death. Now the software believes they are alive, and their privacy needs to be protected. Poof goes their information!
Still, a clever person will understand that even with her name hidden, Eve's father Pappy shows, so her maiden name Goodwoman is revealed that way. But her first name is hidden from view. It's also easy to see that Pat's father has the last name Fakefellow, but his first name is unknown. So that at least limits Pat's identity to just their surnames.
Here's another helpful privacy trick. When entering "Pat" (aka you) into your tree, you have the ability to choose male, female or unknown. You can make yourself gender neutral by clicking "unknown". They's why Pat's avatar is grey. When somebody now views your Public tree, they won't know if you are a man or a woman. This just makes it harder to decipher your identity, and if you are a married woman, your surname.
And finally, here's one last privacy workaround. You simply don't have to include yourself in the tree! Then there is no way to publicly connect you to your parents at all. Problem solved. This doesn't work however if you have your DNA test done. In order to get your DNA matches, you have to connect your DNA test to yourself in a tree. Your information will still be hidden to the public, because you are living. So you can circle back to my other suggestions above.
While these tricks might not be foolproof, I figure if somebody out there has ill intent, they are going to take the easier path and choose a less careful person's privacy to invade.
"What is your mother's maiden name?"
And finally, here is an even easier privacy tip to remember. Just don't use "What is your Mother's Maiden Name" as a security question for any log in identity purposes! Gee, I could have avoided writing all that had I started with that suggestion!
Of course you also simply have the option to make your tree Private, and avoid all this hoo-haw altogether. For extra privacy, you can also choose to exclude your tree from any search results. But when you do that, you are probably deterring other people from contacting you to collaborate. And maybe you are cool with that. You just want to build your tree, and you don't want anybody else to bug you or know your business. And that's perfectly fine. If you are contacted by someone, you can then choose to answer. You then have the ability to "Invite" them to see your Private tree as a guest or even a contributor. So there is still an opportunity to share, if people aren't put off by the "Private" setting.
I get so much out of having my tree set to Public, to me it is worth any perceived invasion of privacy. So, I do those few tricks I outlined, and this gives me some reassurance. I have had a Public Family Tree on-line for over a decade and have never had a problem. I have also had many successes because of it, so I'll take the "risk". But that's just me. You do you!
If you took a side trip from "Let's Start Building that Tree", you can jump back to it now.
Your Geni Junkie friend,
Susan