How do you build an Amazing Family Tree? I Can Help!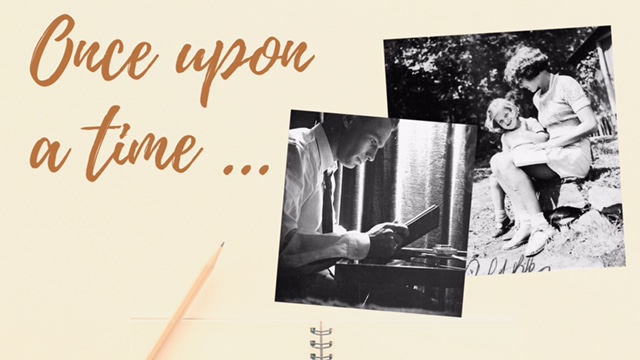 My dad's parents were from Newfoundland. My mother's father was from Northern Ireland, and her mother's family settled in Ontario from England.
I am very proud of all the branches of my Family Tree, but my Newfoundland roots hold a special place in my heart.  As an homage to my ancestors, I have designed my site with the weirdly wonderful colours of the "Jelly Bean" houses one finds in historic St. John's, Newfoundland.  I hope it lifts your spirits as it did for my ancestors during their hard life in the fishery. 
Family history research is one of the most popular and personally rewarding hobbies today. But where should you begin your genealogy research, and how do you build a great family tree? And if you add the new technology of DNA, the amount of information can become overwhelming .....
But don't worry, I got this!
I have over 30 years experience doing genealogy in Newfoundland, and have also worked a lot with DNA matches.  With experience comes wisdom, and I know where to look, and how to sleuth out the connections. And that isn't always easy! 
My specialty is in English and Newfoundland roots, but no matter where your ancestors come from, the research techniques I can teach you are the same.
These amazing photographs were taken by  Louis Morissette, of Grates Cove, Newfoundland.  Thank you Louis for allowing me to post them here for everyone to enjoy.  You have captured the awesome beauty of our community, and do us proud.
I have totally embraced the new technology of DNA research, and know how to employ it successfully to bust through your brick walls.  I have even helped a few people find their birth families. And with my many collaborations and genealogy volunteer work, I have built a solid reputation, particularly for Newfoundland research. 
From my brain to yours, I can help you move quickly up the learning curve to build a successful family tree.  And maybe you'll love it SO much, you'll become a Geni Junkie like me!
Why am I so good at Genealogy?
This is the hardest part to do well.  Anybody can build a tree, but you want to make sure it's actually your family tree you're building!
You learn so much from sharing information with other researchers.  They might even be related to you!
You can make an awesome discovery, but if you don't document it, you'll be sorry later!  And it's fun to share with others.
My blog Your Roots Are Showing has important tips and tools to start and build an amazing family tree.   But if you're stumped:
My Newfoundland Genealogy Research Articles
If your ancestors came from Newfoundland or the West Country of England, this is the place for you.  I am sharing my vast wealth of knowledge on Newfoundland family history with you here through a series of Research Articles.  Why spend years looking for your ancestor, when I have found them for you?!  Articles are downloadable for a small fee.
Here's what a few people have to say about our past collaborations:
Determined, tenacious and laser focused on verifying and confirming family connections.  Susan Snelgrove is a 21 st century "Nancy Drew" with science and technology as her flashlight into the past.  It was Susan's mission to find my husband's birth parents after 75 years of mystery.  From the UK to Poland, and from the US to Canada, now our Family Tree is complete.  If you are lucky enough to have this genealogist on your team, I guarantee she'll find what you are looking for, and quite possibly something you weren't.
Not only is Susan an experienced genealogy researcher, but truly a very kind and trustworthy person.  I was looking for my biological father, an American soldier in Vietnam. Susan was one of my DNA matches, and miraculously one day I got a message from her!  I truly believe our mutual ancestors brought us together so she could help me.  Because of Susan, I was able to break through the brick wall, and find my extended birth family.  I am so grateful for her help – I wouldn't know who my dad was if it wasn't for her! 
Susan Snelgrove is one of the most exacting and precise genealogists I know, and as far as I can tell, never wrong.  She digs until she acquires the human stories attached to her subjects, a rare quality.   She is the only genealogist I am aware of who has successfully tracked her Newfoundland subjects on both sides of the Atlantic, unearthing the long trajectory of their ancestry.  I couldn't recommend her more highly.
Brooklyn Heights, NY, USA
Thanks to "Super Sleuth Susan" I was able to unravel the many mysteries of my family history.  The genealogy world has truly gained a master researcher.
Uxbridge, Ontario, Canada