In my last post "On-Line Versus Off-Line Family Tree Software", I outlined some considerations of genealogy programs for your computer versus subscribing to an family tree building website. If you prefer, you can actually do both options, and transfer your family tree files between programs by exporting your Gedcom file.
I coached you that vital information to build your family tree exists within your own family and in many other places off line. Still, nothing beats the convenience of instant access to the billions of on-line records these providers offer. And of course these websites have family tree building capabilities that are linked to their historic record sets. The interactive power of these two features together is downright amazing.
There are many different companies now, and I won't go through a detailed comparison of each. I haven't used them all, so that would be unfair. If you do an internet search you will find some good articles that give you tables to help you evaluate the merits of each.

But I can help you by highlighting some lessons I have learned by being a power user of many of them.
Before I do, I will give another shout out to the free website Familysearch. The Church of Latter Day Saints has been a boon to the field of genealogy for a very long time. You can access their wealth of data and tree building software on line, for free!
Paid Websites for Family Tree Building
If you want a paid provider though, here's what you should consider. First of course is cost. With all the competition in this field, costs have come down over the years, so I think they are now quite affordable. Of course they all regularly have sales, so if you wait a bit, you'll get a membership at a reduced price.
1. Take the Website for a Test Drive!
You do this when buying a car, don't you? If you become a Geni Junkie, you might just spend as much time working on your family tree as you do in your vehicle! Kidding (not kidding). All the family tree building websites offer free trials, and why not take advantage? You really should do this with at least two different providers so that you can decide which you like better. It's worth the effort, and besides, it's fun!
Start building your tree on both, and see which one is easier to use, and how powerful it is at finding "hints" for you to add people. The functionality and ease of the family tree building is extremely important! If navigating the tree and the overall site isn't intuitive, you will get easily frustrated and not enjoy the experience.
For me the subscription price is much less important than the quality and size of the record sets. Honestly, all companies have a great breadth of records these days, so you will likely be happy, at least at first. Some companies have unique record sets you can't find elsewhere, and this might be valuable to you. If you interested in a particular country, the lack of or abundance of records will become very evident when you do your "test drive". If you can't find your Tibetan ancestors, what's the point?
I do place some importance on the size of the customer base for each family tree building website. You can search other people's trees for your ancestors. Obviously the more customers at a particular website, the more relative matches you'll likely make.
2. Decisions to Make Once you Buy
Once the trial is over, there are various term lengths you can choose. Of course the longer terms are discounted, and a year is more economical than a month. But if you're not sure you are going to like this hobby, buy one month and then subscribe for a longer term later. You'll likely be offered reduced pricing to entice you to subscribe longer.
Another consideration is whether to buy access to a smaller data set or the largest one the provider has. For instance, you can buy a package that gives access to records only for one country. This might be okay at first… But when you go back a couple of generations and find your ancestor(s) came from England, Europe or Australia, you will kick yourself for not buying the Worldwide subscription.
Remember, you can also search the global records for free on Familysearch.org. But, you would lose the convenience of just clicking on a record within the paid website, and having it added to your tree. But for me, bigger is always better. It all comes down to how much you want to invest in this hobby.
My Experience with Certain Family Tree Websites
For me, the choice is all about how powerful the family tree building platform is, and the ease of use. I find MyHeritage and Geni aren't as intuitive to use or quite as pleasing to the eye as Ancestry. There are many other reasons why I really do like those other two, but it's not for the family tree building platform. For me, Ancestry is the hands down winner for ease of use, interaction between tree and records, and appealing graphics.
And as I mentioned, some companies have unique record sets. This might just be the vital information you are seeking. For instance, at one time FindMyPast was the only site you could find the 1939 Register for the UK. MyHeritage has a great collection of U.S. high school Year Books which was vitally important to me when I was looking for the parent of an adoptee. The farther you go back in your the tree, the more likely having access to unique data sets will be important to you. This is one of the reasons why I enjoy using the sites FindMyPast and MyHeritage so much.
You may have gathered that I have subscriptions with several providers. There's a practical reason for that (beyond my obsessions). One reason is for those unique data sets I mentioned. The other is because of some faults I find with my main provider, Ancestry. I have discovered that Ancestry's indexing of records can be spotty, which affects your searching success.
Misspelled transcribed names and missed entries altogether aren't uncommon with Ancestry. For a very long time I searched for my 3x great grandfather William Sims of Charlton Musgrove, Somerset. He didn't show at all in the Ancestry searches. But then I meticulously browsed the parish record images one by one, and there he was! If I had relied on the poor search results, I would never have found him!
So often I will do the same ancestor search at a different provider than Ancestry, just to see if I can find them there. Often I do! I also simply prefer the way certain search results are displayed at FindMyPast for instance versus Ancestry. You'll discover these nuances when you start working with the various websites, hopefully on your test drive.
Paid Websites for Research Purposes Only (Not Family Tree Building)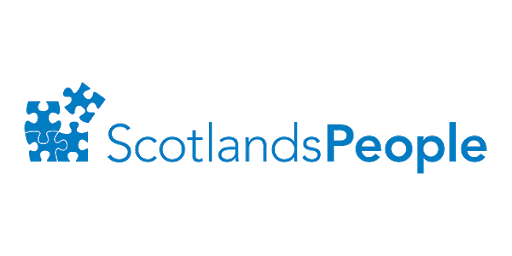 You should also know that there are numerous paid genealogy research sites that have no tree building capabilities. But, they are a repository of amazing record sets that can help you. Some are particular to certain countries, where your ancestors may have originated. Scotland's People is one I use regularly, because the Scottish records on the paid providers aren't as detailed as you will find on this government site.

Or, you might seek an ancestor of a certain religious or cultural affiliation. I was recently helping a Jewish friend with her ancestry and discovered the free site JewishGen. The amount of information on that site was mind blowing! Or if you are looking specifically for military records, then check out Fold3 (an Ancestry affiliate). Given my UK roots, I also use the National Archives in London a lot because of their wealth of historical information. As you will learn, your use of other free or paid sites isn't always about the tree building!
The wealth of sources of other genealogical records and where to find them is so varied and so vast, that topic is worthy of a separate Blog post in the future. Maybe even two or three!
So, you have many sites to choose from for your family tree building and your research. While the cost of subscribing to several paid sites like I do can add up quickly, for me it is well worth the cost for indulging in my beloved pastime.
Hold the Phone! DNA Testing is a Game Changer
We have been considering which on-line services you might like to subscribe to for family tree building and research purposes. The introduction of DNA testing has become the most important driver for me on which family tree building website to choose. If you have no interest in DNA, then you can stop reading here and proceed to do your research and make your choice. Have fun!
If you already know you are getting your DNA test done, then you will also get that company's family tree builder platform. So for me, the priority for choosing a tree building website becomes which DNA testing company you want. So make sure when you investigate DNA testing companies, you also consider their family tree building capabilities. To me it makes no sense to have your DNA test in one place, and your family tree in another.
There is so much to say about that topic it required its own Blog post, "Choosing a DNA Testing Company". It is well worth the read before you proceed!
As a reminder, your family tree is exportable through your Gedcom file. It's easy for you to start with one company, and then if you want to go further later, you can upload your tree to other site(s) as well. So you are not stuck with your first choice!
So here we go, that big moment you have been waiting patiently for… Family Tree Building! My next Blog Post "Let's Start Building That Tree" will tell you how to do just that.
Your Geni Junkie friend,
Susan